Take note of the incoming virtual meeting "SpectrIm –  a tool for the combined analysis of MR Spectroscopy and Imaging" presented by Dr. Johannes Slotboom and Nuno Pedrosa de Barros, from the swiss Support Center for Advanced Neuroimaging (SCAN, Inselspital, University of Bern). This meeting is part of a series of planned virtual meetings on the topics: preprocessing,  quantification, and simulation software for MRS/MRSI.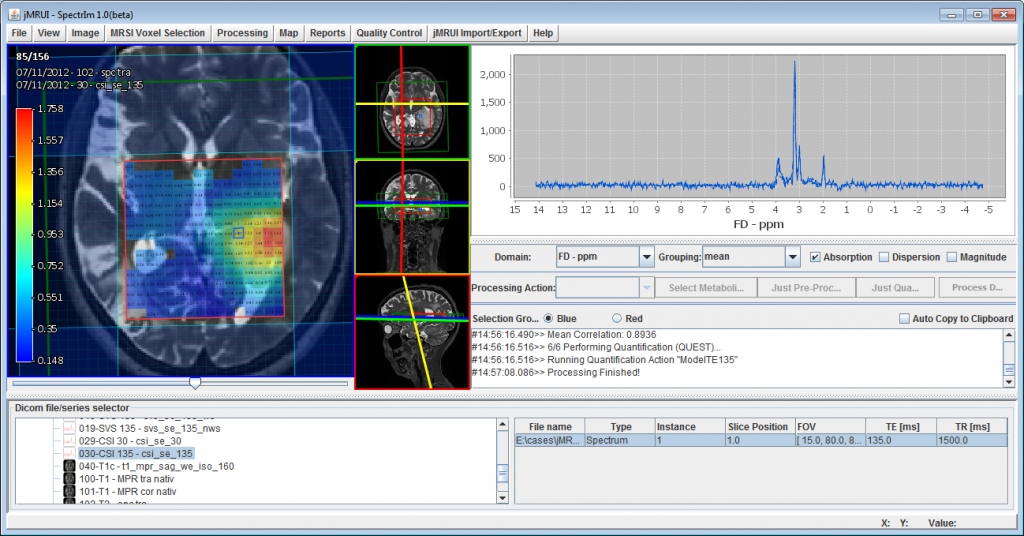 This virtual meeting is organized by the ISMRM Study Group on MR Spectroscopy and it will be held on Thursday 23 February at 07:00 PST, 10:00 EST, 16:00 CET. The meeting will start with a short introduction by Dr. Slotboom followed by a software demonstration by Nuno Pedrosa de Barros.
Note: This activity is restricted to members of the ISMRM MR Spectroscopy Study Group and requires prior registration. To register, please go to the meeting registration page at ISMRM website. The login information will be sent to registered attendees on Wednesday, 22 February 2017.
© 2017 – 2018, MRUI Consortium. All rights reserved by MRUI Consortium except for texts and images already copyrighted by third parties (e.g. journal publishers) and used here according to their licensing terms and/or under the fair use provision.